---
Smelly Balls - Reusable Air Freshener
What are Smelly Balls?
Our brand is built around road trips and adventures. We are light-hearted and don't take life too seriously. We are constantly seeking adventure and the freedom it can bring. We aim to inspire people to find their paths, push boundaries and embrace the journey!
More than a funny name and some sweet, sweet scents, behind the scenes at Smelly Balls, there is a world-wide operation underway to ensure your favourite kind of smelly balls are made of the highest quality, while also doing a little good for the world! It was then that Smelly Balls reusable air freshener was born!
Using felt to make our balls was an easy choice as not only is it SUPER pretty to look at and feel, it's also eco-friendly meaning you've got yourself a sustainable air freshener that will look good, smell good, and make you feel good about using it! And the big bonus in using felt from Nepal specifically is that it's completely cruelty-free, so there's really no downside!
All premium fragrances are 100% concentrated, made with the finest perfumery ingredients. All fragrances have been specially formulated to the highest standards using The International Fragrance Association (IFRA) code of practice. All fragrances are free from LEAD, DBP & DEHP PHTHALATES, FORMALDEHYDE, ACETONE, BENZENE, CARBON, PETROLEUM, PARAFFIN WAX, PALM OIL. 
We pride ourselves on committing to fair trade and ensuring that these women are provided a safe and nurturing environment.
Smelly Balls are also sustainably sourced and Australian Made & Owned - Designed and assembled right here on the Gold Coast!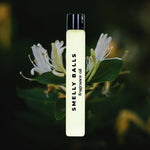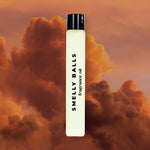 Regular price

$11.00
—
Sold Out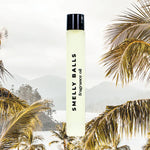 Regular price

$11.00
—
Sold Out